So today we had our last attempts at Lich King heroic 10 manned fight.
I say last, because next week there will be a Ruby Sanctum luring us, and I'll be damned if I ever fight against the Lich king again.
I had already almost sort of decided that I was burned out. That I'd call it a day and just never raid again. Not even in Cata. If we didn't get him.
And it did not start out great.
3 priests (two of which where disc) and two locks. No druids, no hunters, no rogues. So that meant that the big guys that enrage, gets to stay enraged, and I'd have no help with MDs against our aggro-happy retardin.
Oh joy.
Also no druids, meant no battle-resses.
the start
Struggeling at Sindragosa, was not a brilliant way to start the day. And I felt a headache pounding at me aswel. Things sure was looking up.
(sod it, no more build up)
20 tries later and this happened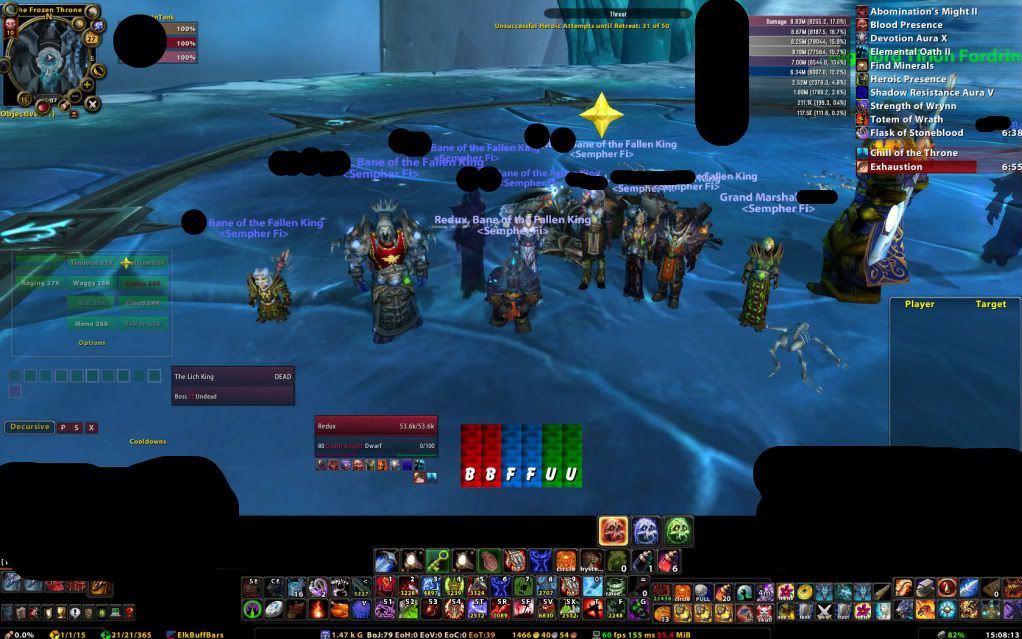 Woo.
I am seriously too happy over something that happened in a game.
When we first started wiping on this, I thought "We are never ever going to do this"
I still believed that 3 weeks ago to be honest. It is a horrible fight. But with the buff raised we managed to get that hard-earned server second.
And this is the ONE fight in IC that I did not felt even the slightest bit carried. All the others I've always had a pang of guilt for being the only one in our group that did not gather gear in 25s.
Yea us!